OLAF BOCK
IKF President 2002-2008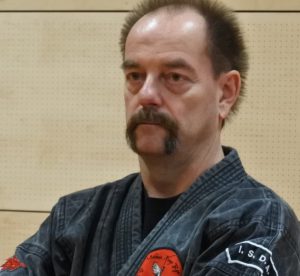 Grandmaster Olaf Bock started martial arts practicing in 1972, at the tender age of 9, 1972, in Germany, his old home, Sauerland, Attendorn. Olaf first came in contact with Kempo in about 1975, when he watched a documentary about a Dutchman on television, on the regional program of the WDR.
 Olaf Bock received his first black belt 1 Dan in 1984. He became one of Cor Brugmann's master students quite quickly. At some point, he took over the training in Doetinchem and S' Heerenberg, because Cor had quite some health problems. And until 2006, Olaf Bock was in charge of the cadre training there, partly with Cor, partly alone. In 2007 Cor officially appointed Olaf as his successor. So he has seen many developments of Kempo in Holland, a little bit the development from Karate Bond Nederland (KBN), then through Shaolin Kempo Bond (SKB) to Kempo Associatie Nederland (KAN). And the video of Olaf Bock's exam for the 3rd DAN was watched a lot in Holland for a long time.
Olaf Bock accompanied the Shaolin Kempo organization from 1992 to 1998 quite actively. He got in contact with the German Wushu Federation, also on the advice of Cor Brugmann, and then he was also the national coach in Rhineland-Palatinate. Again and again, martial artists from Germany were guests
in Doetinchem for some time, for example from Kleve, Emmerich, Duisburg or Münster.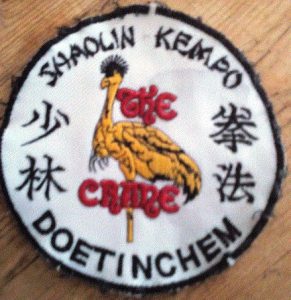 At an American Kempo tournament in Ireland in 2000, Olaf Bock met two Hungarians. So he actually went to Budapest on invitation in 2001. And stood in front of
more than 150 participants from all corners of the country. Among them was a German-speaking Romanian from Transylvania, who also wanted to invite him. And indeed, shortly afterward he received a highly official letter from the local Ministry of Sport inviting me to a five-day seminar. So, he went there believing that he would be a part of a big seminar. On the first evening, we were 40 participants. On the second day there were 80, on the third day 160, then finally over 200. And suddenly he was one of the most famous martial arts trainers who taught in Romania at that time.
In 2002, in Budapest-Hungary, Olaf Bock together with the head Kempo masters from Slovakia, USA, Romania, and Hungary, founded the International Kempo Federation (IKF). From the aim of holding only to hold international competitions, the IKF organization has become a kind of snowball, bigger and bigger, more and more important. After 6 years as IKF President, Olaf Bock became the IKF Honorary President. He has been followed by Grandmaster Jeff Speakman, who became the next IKF President in 2010.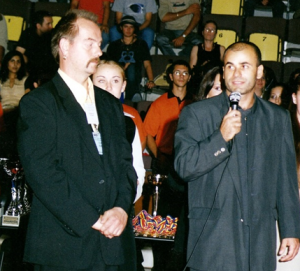 Olaf Bock had a very strong and special relationship with Amatto Zaharia (Romania), who is currently the IKF Executive-President (CEO), and with many other head Kempo masters from Hungary, Slovakia, USA, as well.
Olaf Bock is a legendary name for IKF, who deserves all the respect and appreciation for his life-time work and dedication to promoting and developing Kempo as a mixed martial combat sport worldwide.