IKF Kempo & SportAccord
IKF Official Report – Sportaccord Convention 2012
Quebec, Canada (20 – 26 May, 2012)
In between 20-26.may.2012 it was held the 10th SPORTACCORD CONVENTION in Quebec-Canada, by this great anniversary the International Kempo Federation being officially invited for the second time (after London 2011) to participate in this great event held under the auspicies of IOC.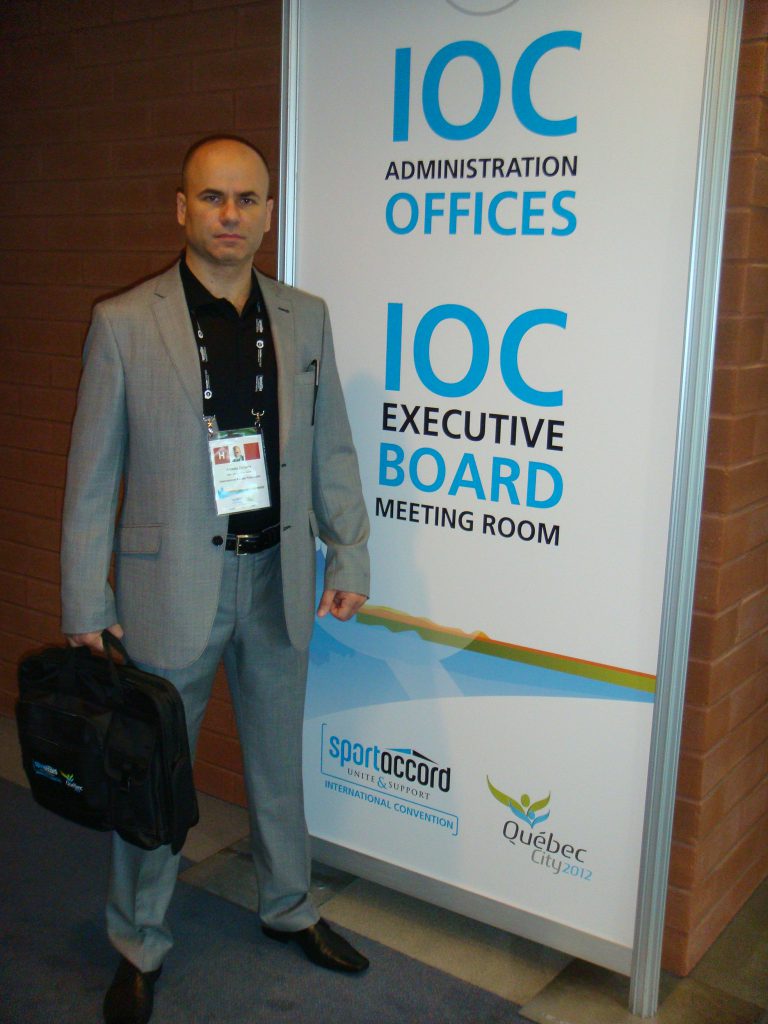 During the week Prof. Amatto Zaharia met very high officials of SPORTACCORD as Mrs. Anna Helman (Director Executive), Mr. Michal Buchel (Manager SportAccord Multi-Sports Games Units ), Mr. Don Schumacher (USA National Association of Sport Commissions), representatives of WADA (World Anti-Doping Agency), WAS (World Academy of Sports), FISU (International Universitare Sport Federation), IOPS (International Organization Peace & Sports under the patronage of Prince Albert de Monaco), in order to present the actual situation of IKF trying to find a way to get faster the SA recognition. Amatto Zaharia, explained that the concept "Unite & Support" was respected by IKF while ago being signed a merger agreement with Innternational Sport Kempo Federation and also with International Kenpo Federation , who agreed to unite togheter in order to create the biggest KEMPO world federation. In the end of the week everybody agreed International Kempo Federation deserve to be accepted and recognized by SportAccord in order to be included in the very near future in the SportAccord World Combat Games.
The IKF application will be disscused in the next SportAccord General Assembly.
The IKF Executive-President, Mr. Amatto Zaharia, spent all days long in friendly meetings with representatives of many international federations already recognized by SPORTACCORD to see and to learn how they are organized in order to improve IKF.
Mr. Amatto Zaharia explained to many people around about what Kempo/Kenpo is, making a great lobby for IKF Kempo.
Everybody from the audience enjoyed to watch the Kempo/Kenpo fights and traditional rules as Kata and Self-Defence as well.
"UNITE AND SUPPORT"