JEFF SPEAKMAN
The IKF President / 2008-2018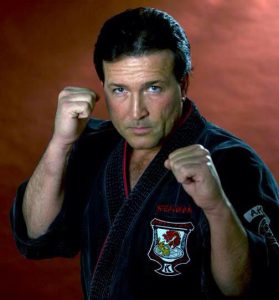 Grandmaster Jeff Speakman started his athletic career very early in life in the windy city of Chicago, Illinois. Training and competing as a gymnast during the school year and as a springboard diver in the summer consumed much of his young life.
Jeff's talent as a springboard diver blossomed in high school where Jeff set new records in the conference and district and earned the honor of being named All American without the assistance of a diving coach. Waiting for the bus at 5:30 a.m. every morning in the winters of Chicago to practice at the neighboring high school's pool ultimately gave Jeff the discipline and the drive to succeed.
Working his way through his undergraduate studies at Missouri Southern State University, Jeff was able to complete his degree in general psychology with a supporting area in biology.
During his college years, Jeff began his martial arts career by earning a black belt in Japanese Goju-Ryu Karate from the legendary master Lou Angel in 1980.
Upon Jeff's graduation from college, Mr. Angel told Jeff to move to California to study Kenpo Karate from Master Ed Parker if he wanted to make martial arts his life. Selling his car to pay for the U-Haul truck, Jeff was off to Los Angeles to follow his dream and feed his passion.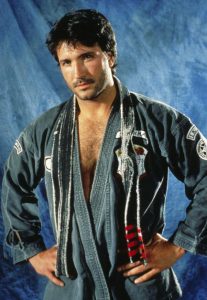 Two years after arriving in Los Angeles, Jeff was invited by Mr. Parker to join three other people at Mr. Parker's house in Pasadena California to become what would be known as his last group of protégés. Jeff began to study acting at the same time with the same dedication he had approached everything else in his life. After five years of workshops, auditions and small bit parts here and there, Jeff got his break with his first feature film with Paramount Pictures called "The Perfect Weapon."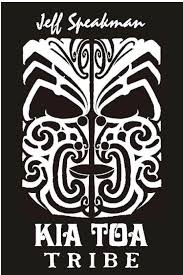 To date, Jeff has starred in 10 feature films such as "Perfect Weapon" (Paramount), "Street Knight" (Warner Bros.), "The Expert" (MGM), and "Escape from Atlantis" (Universal), and produced 3 of those films.
 In addition, Jeff is also a certified Defensive Tactics Instructor (DTI) for the Department of Justice, teaching DEA, FBI, Homeland Security and Department of State, and the "sharp edged weapons instructor" for the California Department of Corrections teaching at Pelican Bay and Folsom.
Also, Mr. Jeff Speakman has been inducted into the Black Belt Hall of Fame, the World Martial Arts Hall of Fame, and the Master's Hall of Fame.
After years of hard work and dedication he evolved the old American Kenpo to a stronger version, Kenpo 5.0, which is one of the most powerful mix-fight combat martial sport and self-defense systems as well.